Step 1. Click on the name of your account in the top right corner of the Nola Accounting window.

Step 2. Click on the Company settings button in the drop-down menu.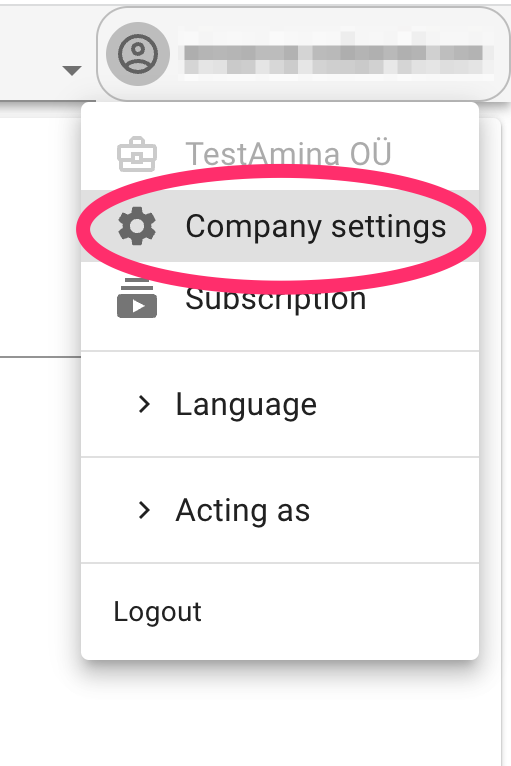 Step 3. Click on the Company registration data block.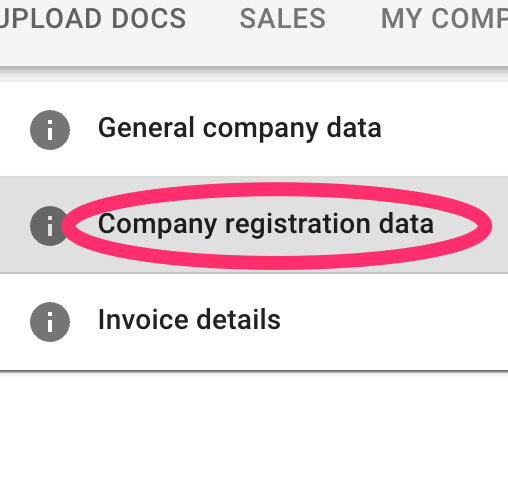 Step 4. Change the email and phone number to the ones currently indicated in the Estonian Commercial Register.

Step 5. Click on the Save button.