If you need to create an invoice for a customer with the same data as in the last invoice, you do not need to copy all the data from the last invoice manually.
Step 1. Select Sales from the menu.
Step 2. Click the My sales button in the drop-down menu.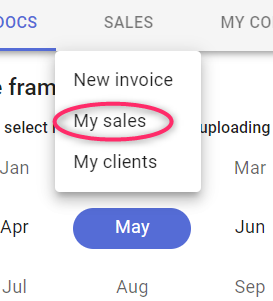 Step 3. Select the desired period, the desired invoice, and press OPEN.

Step 4. Click the DUPLICATE INVOICE button.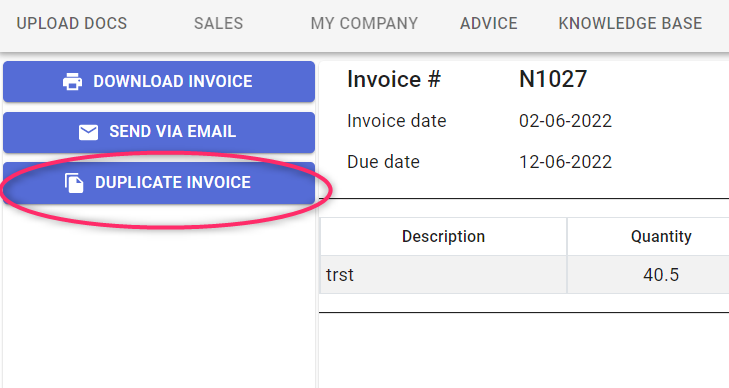 Step 5. Create a new invoice based on the data from the previous invoice, which will automatically be copied into the new invoice.
NB! You can choose another customer and the invoice data will remain the same.
Additional features
Having created one invoice article with the data you want, you can also duplicate it by clicking on the button: