Step 1. Open https://www.stat.ee/en in your browser and click Go to eSTAT.

Step 2. Select ID-KAART authentication method and click on the Log in with your ID card button.
NB! You can use any other authentication method if it is more convenient for you.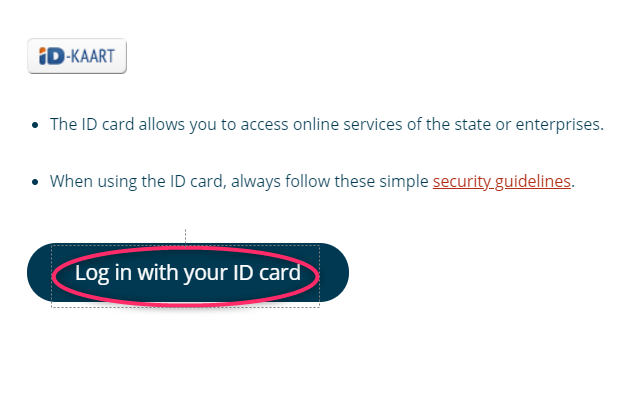 Step 3. Choose your e-Residence card certificate. By default, you will most likely have a single certificate.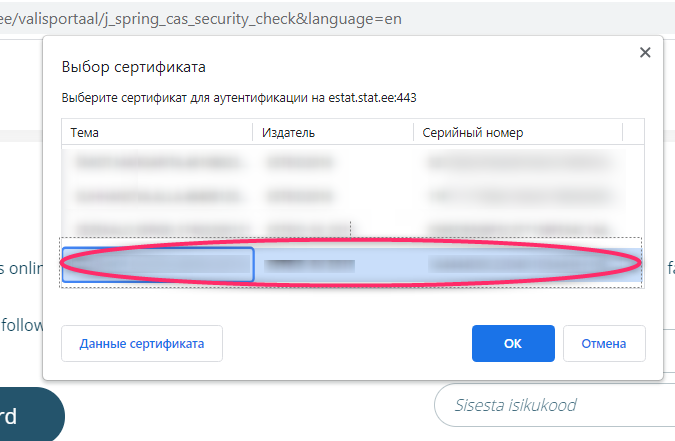 Нажмите OK и введите PIN1.
Step 4. If you are still on the authentication method page, repeat steps 2 and 3.
Step 5. After a successful login, click on the Enter the company environment button.
Step 6. Click on the Manage users button to the right in the menu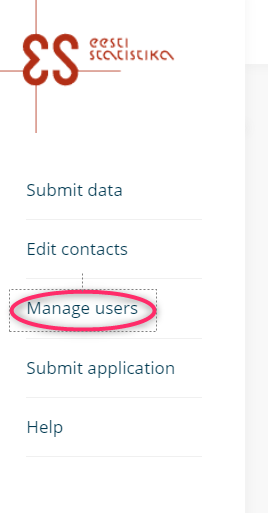 Step 7. Click the Add new respondent button.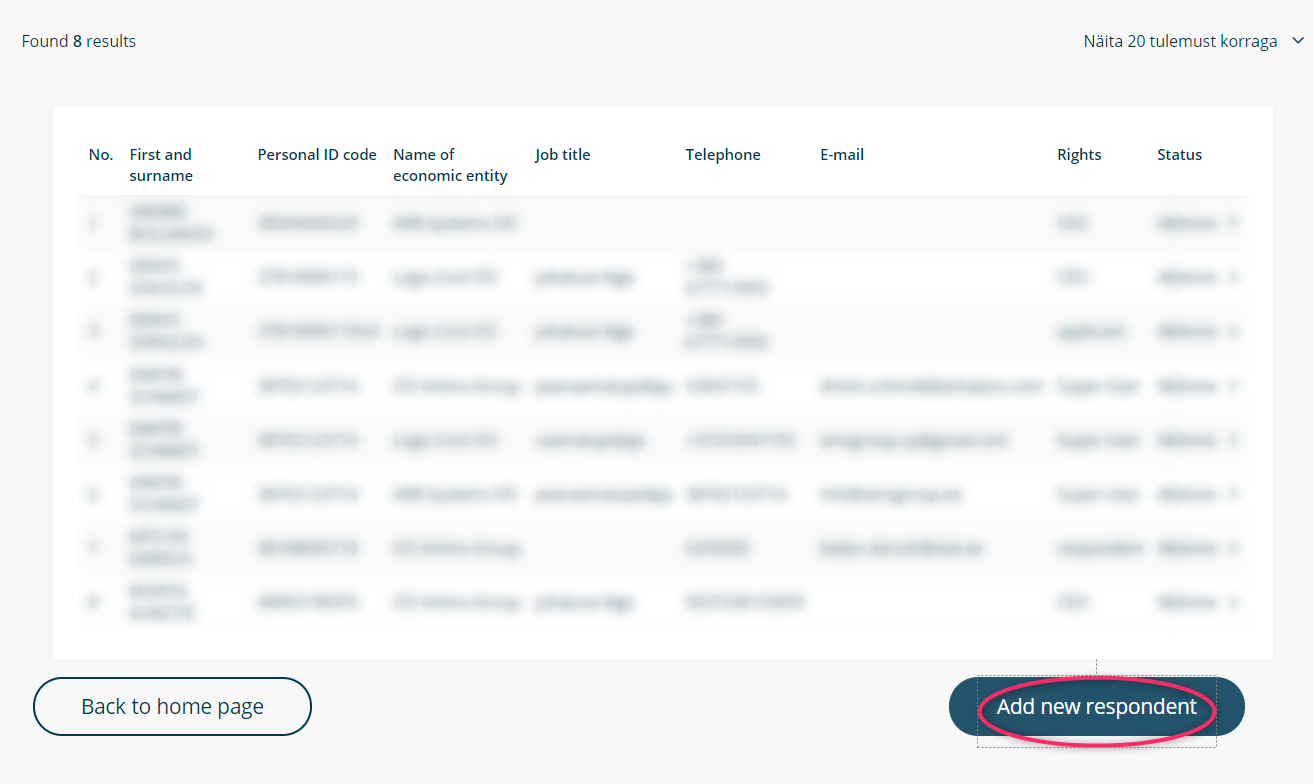 Step 8. Select your company from the list and click on the Select button.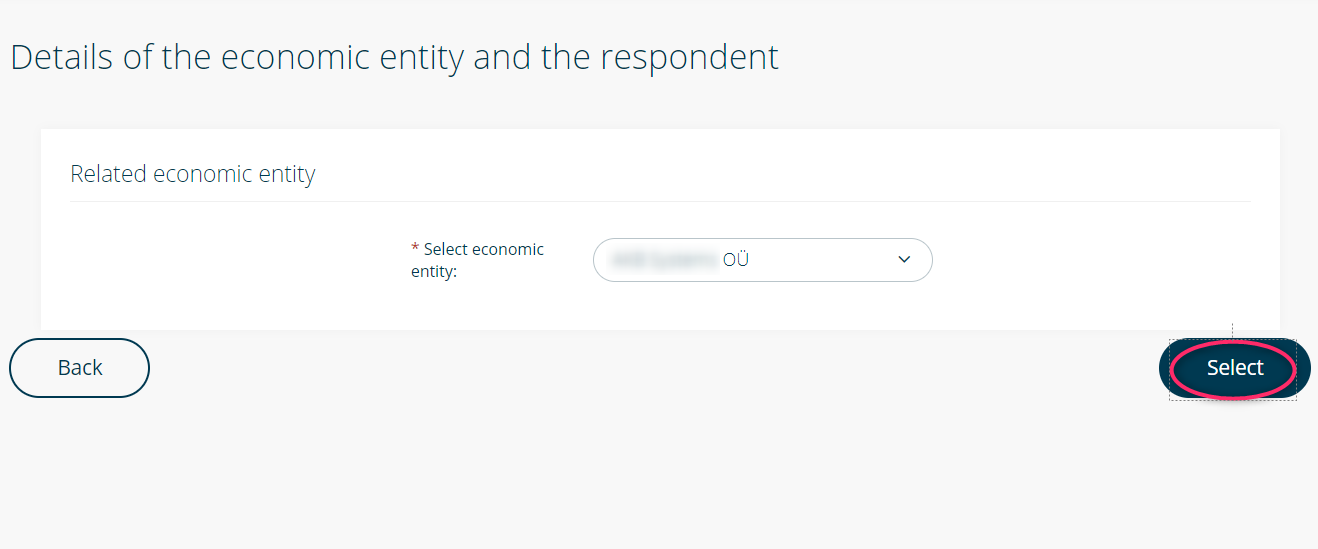 Step 9. Enter the details of the accountant you would like to add to the application.
Respondent details section
Personal ID code - accountant's personal code
First name - accountant's name
Surname - accountant's surname
Job title - select from the list raamatupidaja
Telephone - accountant's telephone number
E-mail - accountant's email
Determing respondent rights section
Select an access level - respondent.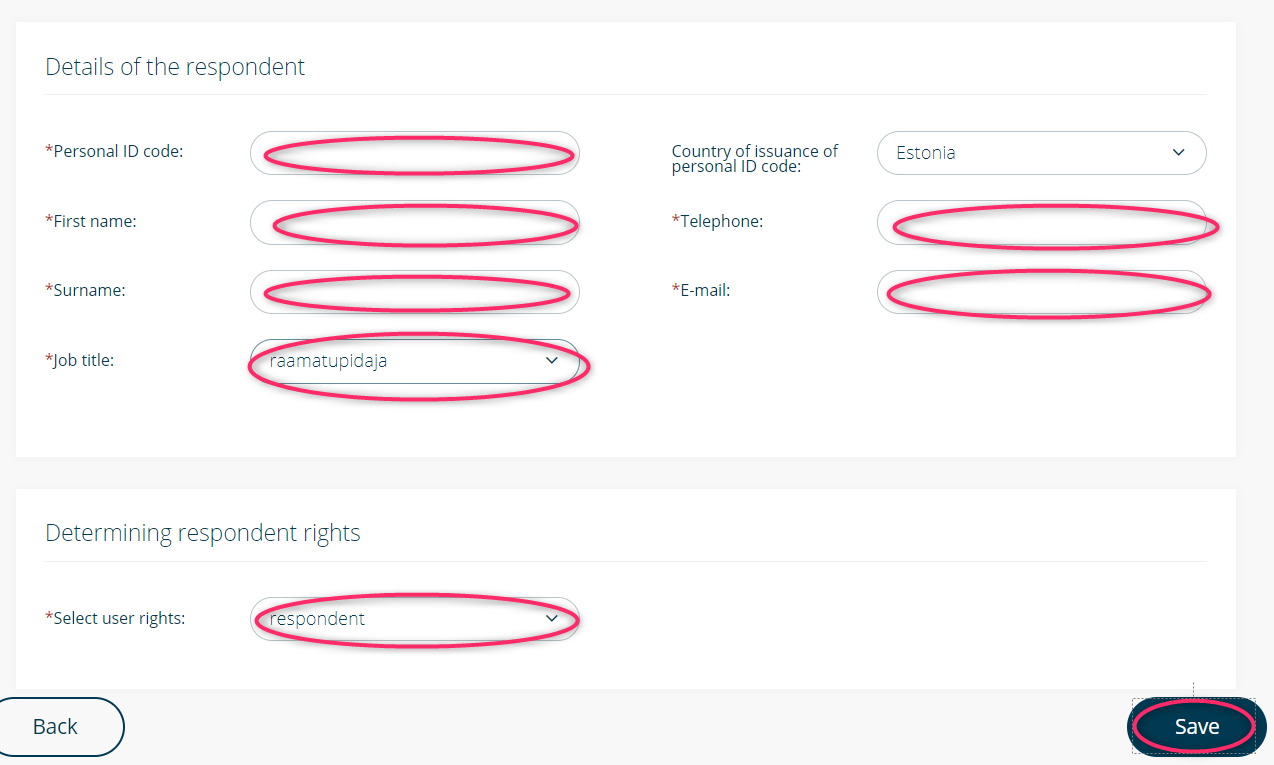 Click on the Save button
If you have done everything correctly, the accountant will have access to filing statistics.