Step 1. Log in to your Amazon seller account.

Step 2. Select Reports from the menu.

Step 3. In the drop-down list, click on Fulfilment by Amazon.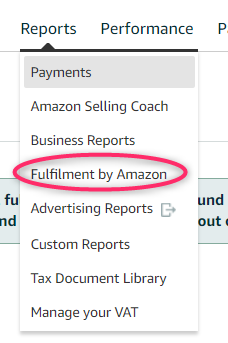 Step 4. From the menu on the left, select Amazon VAT Transactions Report.
Step 5. Select the desired period and click on the Request .csv Download button.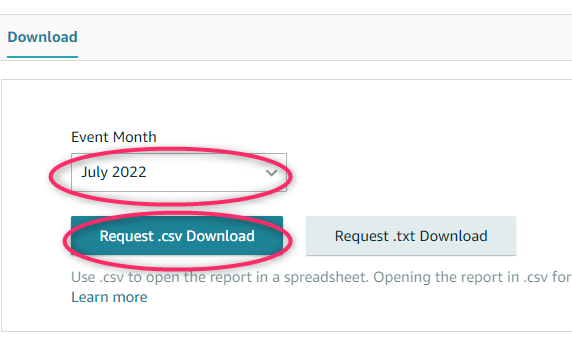 Step 6. Upload this report to Nola Accounting along with the other documents from the previous month.